Alphabetically: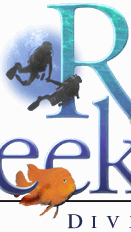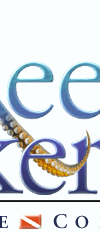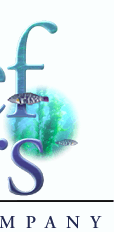 P.O. Box 11634 • Beverly Hills, CA 90213

(310) 652-4990
——————————————————————————————————————————————————————

Follow us on Facebook by clicking this link and then choosing "LIKE": www.facebook.com/reefseekers

——————————————————————————————————————————————————————
Not on our e-mailing list??? Wanna get on it? You'll get the weekly "This Week at Reef Seekers"
and the monthly Reef Seekers 4-page newsletter. Just click this link and put "Add me" in the subject line:
Add me to the e-mail list
——————————————————————————————————————————————————————
THIS WEEK (September 15-22) AT REEF SEEKERS DIVE CO.
(Please scroll down a bit for all the info, text, pictures, & links.)
NEW!!! ---> ISLA MUJERES 2014 TRIP REPORT
ISLA MUJERES 2014 PICTURES, VIDEOS, & SLIDESHOW

2014-15 FOREIGN TRIP SCHEDULE
CLICK HERE TO READ OUR MONTHLY NEWSLETTERS

CLICK HERE TO VISIT OUR PICTURE PAGE CLICK HERE TO READ OUR FOREIGN TRIP REPORTS

DIRECTIONS TO BOATS and VETERANS PARK (REDONDO)
• • • REEF SEEKERS REPAIR DEPARTMENT • • •
Contact our repair guru Robert Stark directly at 310/947-8523
or via e-mail at ReefSeekersRepair@gmail.com
(Ask Robert about our unique concierge "Repair Pickup & Delivery Service")

SAVE 33% ON YOUR REG, OCTO, OR BC REPAIR - CLICK HERE TO FIND OUT HOW
————————————————————————————————————————————————————————————————
Upcoming local dives & classes in 2014 (call us at 310/652-4990 to sign up for any of these activities):

• Wed., Sept. 17 - Veterans Park - Night dive ($20)
• Sat., Sept. 20 - Veterans Park - Beach dive (single tank - $20)

FULL 2014 SKED (TRIPS & CLASSES): http://www.reefseekers.com/FLYERS/2014%20RSD%20Boat%20&%20local%20sked%20(chronological).pdf

SAVE $10 EACH TRIP AS A MEMBER OF OUR "FREQUENT DIVER" PROGRAM
Need rental gear? Get a 20% discount at Hollywoodivers (near Universal City) or Scuba Haus (Santa Monica).
————————————————————————————————————————————————————————————————
Want to travel??? Upcoming 2014 vacation trips:

• November 1-8 - Belize Sun Dancer (11 confirmed - room for 1 more female)
• March 6-15, 2015 - Yap (Manta Rays, Mandarinfish, sharks & more) with our good friends at Manta Ray Bay Resort
(9 confirmed - can be combined with Palau)
• March 13-22, 2015 - Palau (Blue Corner, Pelilu, drift & reef diving at its best) aboard the Palau Aggressor II
(10 confirmed - max is 12 - can be combined with Yap)

GET MORE INFO ON ALL OF OUR VACATION TRIPS HERE: www.reefseekers.com/foreign_trips.html
————————————————————————————————————————————————————————————————
Remember back in January when we couldn't wait for summer to get here . . .

HYDRATE, HYDRATE, HYDRATE - Did we mention "hydrate"???? It never hurts to remind you, ESPECIALLY when we're diving in hot weather, that you want to stay well-hydrated. Everyone remembers it in the tropics but a lot of people forget about it here. It's especially critical in weather like we've been having because if you're still wearing a heavy wetsuit or even a drysuit, you sometimes don't realize how much you're sweating while you're out of the water. The best way to check on your hydration level is to observe the color of your urine. "Clear and copious" are the watchwords. If it's getting dark, you're not drinking enough water. (We had to evacuate a severely dehydrated person one time from a liveaboard and when I asked what color their urine was, the answer was "Sort of looks like apple juice." Not good.) Also, be aware of heat exhaustion and heat stroke in these temps, especially as you're getting ready for the first dive and you and everything else is dry. When I was teaching more regularly, I would always make my students go get their heads wet before we started suiting up as a way of helping to prevent overheating. Basically, if you're starting to feel hot, go cool off. The dive can wait. It's more important to be physically healthy for the dive than for it to start at some arbitrary time.

YAP & PALAU - They're both filling quickly with 9 people confirmed for Yap and 10 (out of our 12 spots available) for Palau. Because of our agreement with Manta Ray Bay Resort, we've got a lot of flexibility to add people, even late in the game, for that portion of the trip. For Palau, it's a slightly different story as I either have to confirm (and agree to pay for) spots by Tuesday. Right now on that one we've got openings for a single female and a single male (both rooming with other singles from our group). Airfares right now are ranging anywhere from $2000-2500 in Economy depending on how you schedule it, and I even found a $3500 First Class fare (which might be worth it given the time you spend on the plane). Remember that you can do this trip as Yap only, Palau only, or both together. Let me know if you have questions (or interest).

LOCAL DIVING TOO - We're not going out for a little while but it's still a good time to remind you that we'll be heading to Farnsworth Banks on the Asante on Sunday, October 19. Yes, it's a month away but we only have 12 spots available on that boat so it's never too early to put the bug in your ear. Captain Kevin Bell tells me that he thinks with the new engines, we can probably make it out there in a little over 2 hours. Pretty cool. The plan would be for two Farnsworth dives and then one (or maybe even two) more dives at another location. Give us a call at 310/652-4990 or shoot me an e-mail if you want to get signed up.

NEED AN EMERGENCY DIFFUSER? - I was reminded of this over the weekend because I had a can of Pringles. But for those of you who are photogs, if you're ever in need of an emergency diffuser, the plastic top of a Pringles can makes a really good one. Spreads the light out a bit and costs you maybe half a stop of exposure. When I was shooting with my old Nikon SB-105s, the Pringles top fit perfectly over the front of the flash. just add a little duct tape and you were good to go. So if you're ever in need to something like that, or there's no diffuser made for whatever flash you use, give the top of a Pringles can some thought.

AVALON CLEANUP 2015 - I got an e-mail announcing that they're starting to take signups for the 34th Annual Avalon Harbor Underwater Cleanup, which will be held on Saturday, February 21, 2015. We'll take a group as usual so this is a save-the-date reminder from us. But they're also looking for a t-shirt design and if that's your thing, you should get in touch with event chair Jill A. Boivin at avalonharborcleanup@gmail.com. Hope to see you there!!
FEEL GOOD STORY OF THE WEEK
- I'm always a sucker for the humans-helping-wild-animals angle so this one caught my eye. It seems there was a manta ray in Costa Rica (not out at Cocos - sounds like this was off the coastline) who had some sort of a line tangled around him and he swam up to a group of divers who quite willingly pulled the line free. The manta then hung around for another 30 minutes or so. Whether that was in gratitude or whatever is impossible to say, but it's a cool story. And there's a video. You can see it here:
https://www.youtube.com/watch?v=hLww3kCEgrI
.
And that'll do it for now. Have a great week and let's go diving soon!!!
- Ken
—————————————————
Ken Kurtis
Owner, Reef Seekers Dive Co.


s© 2014 Reef Seekers Dive Co. All Rights Reserved.