Alphabetically: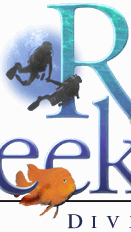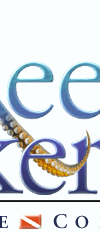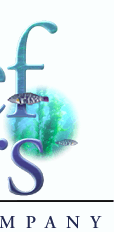 P.O. Box 11634 • Beverly Hills, CA 90213

(310) 652-4990
——————————————————————————————————————————————————————

Follow us on Facebook by clicking this link and then choosing "LIKE": www.facebook.com/reefseekers

——————————————————————————————————————————————————————
Not on our e-mailing list??? Wanna get on it? You'll get the weekly "This Week at Reef Seekers"
and the monthly Reef Seekers 4-page newsletter. Just click this link and put "Add me" in the subject line:
Add me to the e-mail list
——————————————————————————————————————————————————————
THIS WEEK (September 1-8) AT REEF SEEKERS DIVE CO.
(Please scroll down a bit for all the info, text, pictures, & links.)
NEW!!! ---> ISLA MUJERES 2014 TRIP REPORT
ISLA MUJERES 2014 PICTURES, VIDEOS, & SLIDESHOW

2014-15 FOREIGN TRIP SCHEDULE
CLICK HERE TO READ OUR MONTHLY NEWSLETTERS

CLICK HERE TO VISIT OUR PICTURE PAGE CLICK HERE TO READ OUR FOREIGN TRIP REPORTS

DIRECTIONS TO BOATS and VETERANS PARK (REDONDO)
• • • REEF SEEKERS REPAIR DEPARTMENT • • •
Contact our repair guru Robert Stark directly at 310/947-8523
or via e-mail at ReefSeekersRepair@gmail.com
(Ask Robert about our unique concierge "Repair Pickup & Delivery Service")

SAVE 33% ON YOUR REG, OCTO, OR BC REPAIR - CLICK HERE TO FIND OUT HOW
————————————————————————————————————————————————————————————————
Upcoming local dives & classes in 2014 (call us at 310/652-4990 to sign up for any of these activities):

• Sat., Sept. 6 - Catalina Express - Avalon UW Park ($150)
• Thu., Sept. 11 - CLASS - NAUI Nitrox (incl. materials - $150)
• Wed., Sept. 17 - Veterans Park - Night dive ($20)
• Sat., Sept. 20 - Veterans Park - Beach dive (single tank - $20)

FULL 2014 SKED (TRIPS & CLASSES): http://www.reefseekers.com/FLYERS/2014%20RSD%20Boat%20&%20local%20sked%20(chronological).pdf

SAVE $10 EACH TRIP AS A MEMBER OF OUR "FREQUENT DIVER" PROGRAM
Need rental gear? Get a 20% discount at Hollywoodivers (near Universal City) or Scuba Haus (Santa Monica).
————————————————————————————————————————————————————————————————
Want to travel??? Upcoming 2014 vacation trips:

• November 1-8 - Belize Sun Dancer (11 confirmed - room for 1 more female)
• March 6-15, 2015 - Yap (Manta Rays, Mandarinfish, sharks & more) with our good riends at Manta Ray Bay Resort (cvan be conbined with Palau)
• March 13-22, 2015 - Palau (Blue Corner, Pelilu, drift & reef diving at its best) aboard the Palau Aggressor II (can be combined with Yap)

GET MORE INFO ON ALL OF OUR VACATION TRIPS HERE: www.reefseekers.com/foreign_trips.html
————————————————————————————————————————————————————————————————
Twice in the same day. Do you feel special??? Or cursed??? . . .
HOW ABOUT THOSE BIG WAVES THIS PAST WEEK?
- Although I didn't get down to see them myself, the pictures I've seen from both Malibu and Newport (but especially from The Wedge) are mighty impressive. Definitely the type of day NOT to go beach diving. It's amazing how a storm so far away can have such an effect locally. It was also amazing seeing the number of people who flocked to the beach to see the big rollers coming crashing in. Needless to say, some of them are not regular beach-goers or surf-savvy, as this video shows:
http://abcnews.go.com/US/video/california-crowd-soaked-hurricane-strengthened-wave-25150889
.

ISLA TRIP REPORT
- In case you missed the e-mail earlier this week, the Isla Mujeres trip report, video, and pix are all now available. Here are the links:
••• TRIP REPORT:
http://www.reefseekers.com/PIXPAGES/Isla%20Mujeres%202014/Isla%20Mujeres%202014%20trip%20report.html
••• SLIDESHOW:
http://kenkurtis.smugmug.com/Underwater/ISLA-MUJERES-WHALE-SHARKS/43914497_hSrVTR#!i=3489548609&k=2qdcWPn
••• WHALE SHARK VIDEO:
https://www.youtube.com/watch?v=TrrZMTOrFps
••• CENOTE VIDEO:
https://www.youtube.com/watch?v=14CoWhqYYII
YAP & PALAU DATES ARE SET
- Speaking of trips, we've got the dates set for both Yap and Palau next year since there's been a decent amount of interest in both of those places (and we're only 6 months out). Yap will be March 6-15 and should run approximately $2400. We'll be staying at and diving with Manta Ray Bay Resort. Ocean View room (double-occupancy - can do single supplement), 6 days of diving, 17 dives total, breakfast daily, manta dives (usually three at the cleaning station), shark feed, Mandarinfish dive (dusk), reef dives, tanks, weights, staff tip. On our own for lunch and dinner. Palau will be March 15-22 and runs approximately $3350. We're on the
Palau Aggressor II
but we've only got 6 rooms - 12 spots. We're able to knock $100 off their normal $3135 rate and then we add in a crew tip and a hotel night the evening before we board the boat. Double-occupancy deluxe room. We dive Monday-Friday up to five dives/day. Saturday is usually Jellyfish Lake snorkel around 9AM (phenomenal) and then Chandelier Caves, which I usually skip because we fly out late Saturday night (really Sunday morning). All meals are included except the final night dinner. You can do one of these or both. Airfares runs around $2000 (United) no matter which you do or even if you do both. If you're interested, let me know as we already have people signing up.
MANTAS IN SoCAL -
You don't (apparently)
have
to go all the way to Yap to find mantas (but it's pretty much guaranteed we'll find them there). Some guys were out spearfishing around San Clemente last week and actually spotted a manta ray cruising the edge of the kelp. From the looks of the positioning of the cephalic lobes, he may have even been feeding. To see a manta up in these waters is highly unusual. But fortunately they had a video camera with them and they have not mistaken another species for a manta. I've sent the clip to some manta researchers I know because you get a good look at the belly markings (that's how you ID individuals) but they say it's not one who's in their database. Still, pretty spectacular and just goes to show that you never know what you might find on the other side of that kelp patch. Take a look:
https://www.youtube.com/watch?v=IHjpbD45ImM
.
ICE INCREASES
- It's easy to forget in the heat of summer that when you go on the other side of the equator, it's winter. Specifically, it's deep winter in Antarctica. And scientists are rather baffled as to why there's been such huge increase in Antarctic ice cover this year. (There was also a record-breaking increase in 2012 and 2013.) But it doesn't mean that global warming is over. It's all part of a giant puzzle with a lot of push/pull going on. You can read more about it here:
http://www.latimes.com/science/la-sci-antarctic-sea-ice-20140830-story.html#page=1
.
And that'll do it for now. Have a great (short) week and let's go diving soon!!!
- Ken
—————————————————
Ken Kurtis
Owner, Reef Seekers Dive Co.


s© 2014 Reef Seekers Dive Co. All Rights Reserved.