Alphabetically: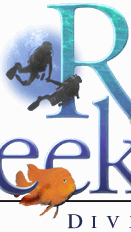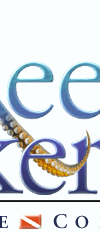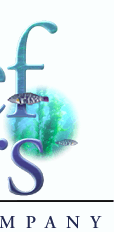 *** PLEASE NOTE THAT OUR PO BOX NUMBER HAS CHANGED - IT WAS 11634 ***

P.O. Box 634 • Beverly Hills, CA 90213

(310) 652-4990
———————————————————————————————————————————————

Follow us on Facebook by clicking this link and then choosing "LIKE":
www.facebook.com/reefseekers

———————————————————————————————————————————————
Can we keep you up-to-date on the latest news and activities?
Join our e-mailing list. Get the weekly "This Week at Reef Seekers" (TWARS)
and the monthly Reef Seekers Dive Co. four-page newsletter.
Click this link and put "Add me" in the subject line: Add me to the e-mail list
———————————————————————————————————————————————
THIS WEEK (Aug. 31 - Sept. 7) AT REEF SEEKERS DIVE CO.
(Please scroll down a bit for all the info, text, pictures, & links.)

NEW >>> GUADALUPE 2015 TRIP REPORT GUADALUPE 2015 VIDEO, PIX, & SLIDESHOW

INDONESIA 2015 TRIP REPORT INDONESIA 2015 PICTURES & SLIDESHOW


2015 FOREIGN TRIP SCHEDULE
CLICK HERE TO READ OUR MONTHLY NEWSLETTERS

CLICK HERE TO VISIT OUR PICTURE PAGE CLICK HERE TO READ OUR FOREIGN TRIP REPORTS

DIRECTIONS TO BOATS and VETERANS PARK (REDONDO)
• • • REEF SEEKERS REPAIR DEPARTMENT • • •
Contact our repair guru Robert Stark directly at 310/947-8523
or via e-mail at ReefSeekersRepair@gmail.com
(Ask Robert about our unique concierge "Repair Pickup & Delivery Service")

SAVE 33% ON YOUR REG, OCTO, OR BC REPAIR - CLICK HERE TO FIND OUT HOW
————————————————————————————————————————————————————————————————
Upcoming local dives (call 310/652-4990 for more info and to register):

• Sunday, September 6 (note date change from Saturday) - Redondo Beach Vets Park daytime dive
• Saturday, September 19 - Avalon Underwater Park
• Wednesday, September 23 - Vets Park night dive ————————————————————————————————————————————————————————————————
Want to travel??? Upcoming 2015 vacation trips:

• October 21-26 - Great White Sharks at Guadalupe Island trip #2 aboard the Nautilus Explorer (ONE spot left on this trip)
• December 1-13 - Red Sea Aggressor (southern route - includes snorkeling with dolphins) plus 2 days in Cairo [SOLD OUT]
• Working on 2016 dates and destinations

GET MORE INFO ON ALL OF OUR VACATION TRIPS HERE: www.reefseekers.com/foreign_trips.html
———————————————————————————————————————————————————————————————— Thank goodness we're getting a break from the heat . . .

THE DIVING IS LOVELY - I've heard from people who were all over the place this weekend - Avalon, Oil Rigs, Emerald Bay at Catalina, and more - and they're all saying conditions have been really good. Emerald Bay was described as "bathwater with a slight current." Not too shabby. Hope you're having a chance to get out and enjoy these conditions.

UPCOMING DIVES - We've got three opportunities in September (which starts Tuesday) for you to enjoy these conditions while they last. The first is this coming Sunday (note the date change as this was previously announced as Saturday) when we'll be doing one of our daytime beach dives at Redondo's Vets Park. It's Labor Day Weekend but with a 9AM start, we're hoping to beat the crowd and we should be out of there by Noon at the latest. Next up with be Sunday, September 19, as we take the Catalina Express over to Avalon to do three dives in the Underwater Park. Some of the kelp there has started coming back, there have been Black Sea Bass sightings, and Dr. Bill says he even saw a White-Tailed Damselfish like we spotted a few years back. A good time is always had in Avalon (but we won't have time for a round of mini-golf). And finally on Wednesday, September 23, we'll go back to Vets Park for a night dive. It's probably too early in the season for squid but those dives are always interesting and we usually spot many cool critters. For any of these dives, please remember you need to let us know you're coming and sign up either via e-mail at this address, or by calling us at 310/652-4990.

REDONDO BEACH CAM - I mentioned last week that I couldn't get the live feed any more of the Redondo Beach cam that showed a great view of Vets Park. Turns out I had the wrong URL and many thanks to Helen Johnson for pointing that out. The correct URL is http://www.redondo.org/depts/hbt/harbor/web_cams/piercam.asp and what's nice about it is that even though it's a still shot, it automatically updates every five seconds. So you'll basically get a 12fps "movie" of what the beach looks like. It's a great tool to use prior to any scheduled dive there to make sure the area is indeed diveable.
MAYBE NOT A GREAT TIME TO BE IN HAWAII - A 1-2 punch is bad enough but Hawaii's getting a 1-2-3-4 punch with FOUR storms lining up to take a whack, as you can see from the NOAA graphic below. Kilo just passed through, Ignacio is flanking the islands to the north, Jimena is taking a similar path, and what will become Kevin is trying to form south of Baja. Ouch!!!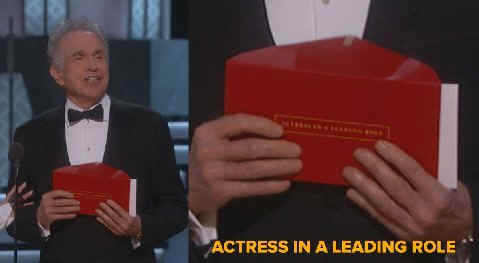 SAD & STUPID AT THE SAME TIME - Heard a story from Saturday coming out of Crystal Cove (Laguna area) about a spearfisherman who got spooked and fired his speargun at what he thought was a shark. Turned out to be a sea lion that he impaled. No word on how the pinniped is doing but hopefully will recover. But the sheer stupidity of this is amazing to me. First of all, if you really think a shark is coming at you, trying to spear it may not be the best plan in the world for a whole host of reasons. Secondly, what happened to the rule of not firing until you know absolutely what it is that you're firing at? This definitely should be a violation of the Marine Mammal Protection Act and hopefully they will not only throw the book at this jerk but also have confiscated his gear. Idiocy underwater.
SHARKS IN THE NEWS #1
- There were legit shark stories in the news all over the place in the last few days. In San Diego, they closed the beaches around Scripps after a Hammerhead was spotted there and thought to be making "aggressive" moves towards kayakers. The "aggression" involved following them in to the shore, which could also possibly be termed "curiosity." But, having taken a lesson from that great documentary "Jaws," they decided to close the beach. Then a second shark was spotted. Or maybe it was the first one spotted twice. No matter because hysteria doesn't respond to rational thought. Here's a ink to a video from one of the kayakers (and there's no doubt it was a hammer):
SHARK #3
- Not so fortunate with a Virginia teen surfing in South Carolina who got bitten by a Bull Shark while in shallow water. The bites were on his leg and his arm, the latter apparently from trying to get the shark off his leg. If you look at shark bite/attack statistics, you'll generally see a large number of bites from Bulls, who are considered among the most aggressive of the sharks known to have bitten humans. The other thing that may contribute to that stat is that Bull can live in both salt AND fresh water so they may also be presented with more bite opportunities. The Virginia kid's going to be OK after some stitch work was done on his limbs:
http://www.aol.com/article/2015/08/29/virginia-teen-recovering-after-fighting-off-shark-attack/21229084/?cps=gravity_4881_8579542173991438317
.
NICER THAN SHARKS
- Scientists are very excited about the sighting of a Slimy Nautilus (that's really what it's called) which hasn't been spotted for the past 30 years. It looks like a regular Nautilus but is covered with what looks like schmutz. Actually, if it was at the Aquarium of the Pacific, we'd probably want to grab it and scrub it clean. But apparently it's a big deal and those in Nautilusland are all atwitter over the find. Here's a picture below as well as a link to the story: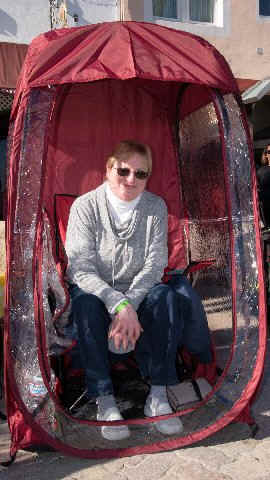 WATCH TV MONDAY, TUESDAY, WEDNESDAY THIS WEEK
- This sounds like it could be really cool. On Monday, Tuesday, and Wednesday of this week, PBS, in conjunction with the BBC, will be airing "Big Blue Live" from 5-6PM each day (repeating from 8-9PM) and what it is is a live feed from Monterrey Bay that supposedly will be focusing on the whales, and otters, and other creatures that make that area their home. Now I can't believe every second of it is going to be live because it could get REALLY boring if there's nothing going on. But it's certainly an interesting concept and hopefully will include underwater footage perhaps from some submersibles or ROVs. In the Los Angeles are, the channel to watch is KOCE (channel 50) or any other PBS affiliate that you may get. (Special note: This will NOT be on KCET since they abandoned their PBS association a few years ago.) But it certainly sounds like it's got potential. Here's a link to the KOCE website about it:
And that'll do it for now. Have a great week and let's go diving soon!!! (And don't forget that NEXT weekend is Labor Day Weekend.)
- Ken
—————————————————
Ken Kurtis
Owner, Reef Seekers Dive Co.


s© 2015 Reef Seekers Dive Co. All Rights Reserved.