Alphabetically: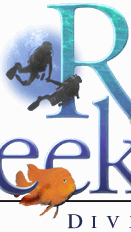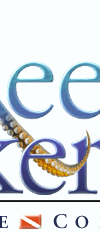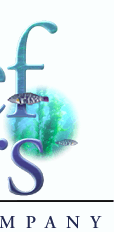 *** PLEASE NOTE THAT OUR PO BOX NUMBER HAS CHANGED - IT WAS 11634 ***

P.O. Box 634 • Beverly Hills, CA 90213

(310) 652-4990
———————————————————————————————————————————————

Follow us on Facebook by clicking this link and then choosing "LIKE": www.facebook.com/reefseekers

———————————————————————————————————————————————
Can we keep you up-to-date on the latest news and activities?
Join our e-mailing list. Get the weekly "This Week at Reef Seekers" (TWARS)
and the monthly Reef Seekers Dive Co. four-page newsletter.
Click this link and put "Add me" in the subject line: Add me to the e-mail list
———————————————————————————————————————————————
THIS WEEK (January 19-26) AT REEF SEEKERS DIVE CO.
(Please scroll down a bit for all the info, text, pictures, & links.)
BELIZE 2014 TRIP REPORT
BELIZE 2014 PICTURES & SLIDESHOW
'MORNING MORAY" VIDEO

2015 FOREIGN TRIP SCHEDULE
CLICK HERE TO READ OUR MONTHLY NEWSLETTERS

CLICK HERE TO VISIT OUR PICTURE PAGE CLICK HERE TO READ OUR FOREIGN TRIP REPORTS

DIRECTIONS TO BOATS and VETERANS PARK (REDONDO)
• • • REEF SEEKERS REPAIR DEPARTMENT • • •
Contact our repair guru Robert Stark directly at 310/947-8523
or via e-mail at ReefSeekersRepair@gmail.com
(Ask Robert about our unique concierge "Repair Pickup & Delivery Service")

SAVE 33% ON YOUR REG, OCTO, OR BC REPAIR - CLICK HERE TO FIND OUT HOW
————————————————————————————————————————————————————————————————
Upcoming local dives & classes in 2015 (call us at 310/652-4990 to sign up for any of these activities):

• Saturday, January 24 - Asante to the Oil Rigs - (reschedule from the postponed December dive - half full)
• Wednesday, January 28 - Squid Dive at Vets Park - (FREE!!! - 7-9PM)
• Saturday, February 21 - Catalina Express to the 34th Annual Avalon Underwater Cleanup

SAVE $10 EACH TRIP AS A MEMBER OF OUR "FREQUENT DIVER" PROGRAM

Need rental gear? Get a 20% discount at Hollywoodivers (near Universal City) or Scuba Haus (Santa Monica).
————————————————————————————————————————————————————————————————
Want to travel??? Upcoming 2015 vacation trips:

• March 6-15, 2015 - Yap (Manta Rays, Mandarinfish, sharks & more) with our good friends at Manta Ray Bay Resort
(9 confirmed - can be combined with Palau)
• March 15-22, 2015 - Palau (Blue Corner, Peleliu, drift & reef diving at its best) aboard the Palau Aggressor II
(10 confirmed - max is 11 - can be combined with Yap)
• May 23-30 or June 13-20 - Bonaire (tentative)
• July 11-25 - Indonesia (tentative - dates include 3 days in Singapore on the back-end)
• July 31-August 5 - Great White Sharks at Guadalupe Island aboard the Belle Amie (6 confirmed so far - 1 spots left but I think I can get more)
• August 15-22 - Isla Mujeres and the Whales Sharks (plus cenotes and MUSA) [tentative]
• October 21-26 - Great White Sharks at Guadalupe Island aboard the Nautilus Explorer (SOLD OUT)
• November - TBA

GET MORE INFO ON ALL OF OUR VACATION TRIPS HERE: www.reefseekers.com/foreign_trips.html
———————————————————————————————————————————————————————————————— Should they have the Mercy Rule in the NFL????? . . .

SEAHAWKS vs PATRIOTS - Should be a good game and reminds me also of the good old days when we'd have our Super Bowl party at 8612 Wilshire and get over a hundred people to attend. Mucho fun (and good chili).

COME DIVE WITH US THIS SATURDAY - It's really shaping up to be a good-looking weekend to dive. The weather forecasts call for it to get warmer each day during the week, topping out at 79º on Saturday. On top of that, we've gotten reports of 100-foot visibility at Catalina this weekend. So with no storms in sight and high-pressure building in, it's looking good. We're going out to the Oil Rigs on the Asante, out of Ports 'O Call. We're only about half-full now (the boat takes a max of 12 so we've got room for a few more). The Oil Rigs have to be one of the most unique ecosystems that we dive locally. And on a good-viz day (fingers crossed) the dives are nothing short of magical and spectacular. Life covers every inch of the rigs plus they're festooned with fish. When we were last there, there was a HUUUUUGE baitball that literally blocked out the sun on the west side. So you never know. We'll be loading at 6:30AM and leaving at 7AM which should be us in the water by 8:30. We usually start at Eureka (the furthest one out) and sometimes we do each of the rigs and sometimes we do two at Eureka and then one more and on rare occasions, we've even done all three at Eureka. We'll see what's what and put you into the best dive conditions we can find. There will be a light breakfast on the way out, lunch between the second and third dives, snacks on the way back, and all the fun you can handle in-between. I plan on taking my brand new (Xmas gift from Best Sister Sue) Hero4 Black out for a spin to see what I end up with. Hopefully, you'll be in one of the shots. Since this is our re-scheduled December, 2014 trip, I'm holding to last year's price of $130/spot. So give us a call at 310/652-4990 to join the fun and frivolity.
THE SQUID ARE BACK IN TOWN
- And they've been getting frisky at Vets Park. So let's plan on our first Squid Dive of the New Year for Wednesday, January 28. (That's TWO Wednesdays away.) I'd also like to shoot for a 7PM start rather than our usual 8PM. It's dark by 6PM so that should give the squid plenty of time to get started before we enter. The big question will be whether we go in from the Main Stairs or Middle Stairs. We had tremendous luck with Middle Stairs 16 months ago but I'll try to get a better handle on which is being most productive. We will continue our tradition of making this escorted dive a freebie so all you need to do is call me to sign up (if no one wants to go I stay home) and then show up at the appointed hour with your gear and some quarters for the meters. Squid dives can be really cool and well-populated as you can see from this video I shot in September, 2013:
https://www.youtube.com/watch?v=xsAwFlAYqrE
. So if you want to become a Squid Voyeur, give us a call and make plans to join us.
COME SEE THE GREAT WHITES
- We've got two trips booked with
Nautilus Explorer
for this year to go see the Great Whites off of Guadalupe Island in Mexico. Trips dates are July 31-August 5 and October 21-26. Each will be a little different as early in the season (the July trip) you tend to get a lot of the males in and then later in the season (October) you get some of the pregnant females. Either way, it'll be an adrenaline rush to say the least, especially when you consider that you're able to observe some of the sharks from outside (on top of) the fully submerged cages if you like. That should be waaaaay cool. I've been able to have
Nautilus
hold an additional couple of staterooms for me for the July trip but I'm not sure how much longer that arrangement will last. So if you haven't contacted me already about this and you're thinking of going, at least let me know that's it's on your radar so I don't release a spot you would have liked to have. Trip prices vary a bit based on stateroom type but figure - including 5% Mexican VAT and crew tip - $3,500-4,000 all-in. If you need more info or to snag your spot (a $500 deposit will suffice for now), give us a call at 310/652-4990.
WHALE SHARKS IN THE NEWS
- With our two previous trips to Isla Mujeres (and a third planned for this August), we've become Whale Shark aficionados. So we were very interested in a new paper published in Plos One that talks about pregnant female Whale Sharks using Darwin island in the Galapagos as a pit spot on their way to give birth. These should be a different group of Whale Sharks than we see at Isla because they're on the Pacific side and I'm fairly confident that our Isla Whale Sharks don't swim all the way around South America and then up to the Galapagos, and I'm 100% certain they're not sneaking through the Panama Canal. So it's an interesting find and one of the mysteries about Whale Sharks, whether Pacific or Atlantic, is that no one seems to know where they give birth. So perhaps this study can provide us with a clue. If you'd like to tread about it, here's the link:
http://journals.plos.org/plosone/article?id=10.1371/journal.pone.0115946
.
And finally . . .
And that'll do it for now. Have a great week and let's go diving soon!!!
- Ken
—————————————————
Ken Kurtis
Owner, Reef Seekers Dive Co.


s© 2015 Reef Seekers Dive Co. All Rights Reserved.