Alphabetically: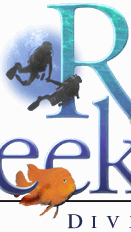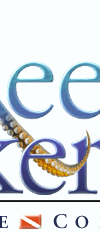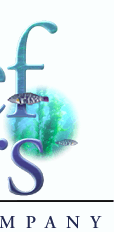 P.O. Box 11634 • Beverly Hills, CA 90213

(310) 652-4990
——————————————————————————————————————————————————————
SIGN UP FOR CHAMBER DAY/EVE 2014 - CLICK HERE
——————————————————————————————————————————————————————

Follow us on Facebook by clicking this link and then choosing "LIKE": www.facebook.com/reefseekers

——————————————————————————————————————————————————————
Not on our e-mailing list??? Wanna get on it? You'll get the weekly "This Week at Reef Seekers"
and the monthly Reef Seekers 4-page newsletter. Just click this link and put "Add me" in the subject line:
Add me to the e-mail list
——————————————————————————————————————————————————————
THIS WEEK (MARCH 3-11) AT REEF SEEKERS DIVE CO.
(Please scroll down a bit for all the info, text, pictures, & links.)

ROATAN TRIP REPORT ROATAN SLIDESHOW

2014 FOREIGN TRIP SCHEDULE
CLICK HERE TO READ OUR MONTHLY NEWSLETTERS

CLICK HERE TO VISIT OUR PICTURE PAGE CLICK HERE TO READ OUR FOREIGN TRIP REPORTS

DIRECTIONS TO BOATS and VETERANS PARK (REDONDO)
• • • REEF SEEKERS REPAIR DEPARTMENT • • •
Contact our repair guru Robert Stark directly at 310/947-8523
or via e-mail at ReefSeekersRepair@gmail.com
(Ask Robert about our unique concierge "Repair Pickup & Delivery Service")

SAVE 33% ON YOUR REG, OCTO, OR BC REPAIR - CLICK HERE TO FIND OUT HOW
————————————————————————————————————————————————————————————————
Upcoming local dives & classes in 2013 (call us at 310/652-4990 to sign up for any of these activities):

• Sat., March 22 - Aquarium of the Pacific - Divers Day - 9AM-5PM - FREE by showing your c-card
• Wed., March 26 - Veterans Park - Squid dive - 7:30-10:30PM - FREE!!!
• Sat. Apr. 5 - Avalon Underwater Park - Catalina Express for three dives (9AM-6PM - $150)
• Sun., Apr. 13 - Asante - Ship Rock & more (7AM-4PM - $155 - wide open)

SAVE $10 EACH TRIP AS A MEMBER OF OUR "FREQUENT DIVER" PROGRAM

PRINTABLE ––––> 2014 SKED FOR CLASSES, LOCAL BOATS, AND FOREIGN TRIPS

Need rental gear? Get a 20% discount at Hollywoodivers (near Universal City) or Scuba Haus (Santa Monica). ————————————————————————————————————————————————————————————————
Want to travel??? Upcoming 2014 vacation trips:

• March 14-23, 2014 - Yap & the Magnificent Manta Rays
• May 17-24, 2014 - Bonaire (4 so far)
• July 5-20, 2014 - Indonesia (11 confirmed already - max 16 divers)
• August 16-23, 2014 - Return to Isla Mujeres for Whale Sharks (5 confirmed so far)
• Fall trip - anyone interested in Fiji?????

GET MORE INFO ON ALL OF OUR VACATION TRIPS HERE: www.reefseekers.com/foreign_trips.html
————————————————————————————————————————————————————————————————
I guess I shouldn't be surprised that I - again - didn't win an Oscar since I - again - wasn't nominated . . . . . .

ACADEMY AWARD FOR BEST DECISION NOT TO DIVE - There wasn't one given out but it sounds like a lot of people bailed on dive plans this weekend and with good reason. There was a HUGE swell in the channel. At 2:30AM on 3/1 (Friday night to Saturday morning), the San Pedro mid-channel buoy was recording swell heights of over 15 feet. Yikes!!!! I don't think I've ever seen that one that high before. Interestingly enough, the live cams at both Avalon and the Isthmus didn't look too bad but it sounds like it went to hell if you tried to cross. Even as I write this (Sunday night at 10:30PM) they're showing 6 feet at 13 seconds which can certainly be a little tricky. Live cam at Vets also shows surf pounding on the beach. So apparently, especially with all the rain, it was a good day to stay in and watch the Oscars.

AND WHEN WE SAY BIG SWELL, WE MEAN IT - This was what happened at a restaurant (Moby Dick's) on one of the piers in Santa Barbara over the weekend: https://www.youtube.com/watch?v=rjw-2nx2dHE&feature=share .

CHAMBER DAY IS OPEN FOR BUSINESS - As you may have noticed from the logo and link above, registration is now underway for Chamber Day 2014 in all of its glory. The event happens on Wednesday, May 7. But it's never too early to get you signed up. Our official Reef Seekers boat again this year is the Cee Ray, and it will be available for boarding the night before for those who don't like to get up early. We've also got a table at Chamber Eve and we're hoping to see many of you on the Flying Dutchman or see your names as donors on the Chamber Challenge. Because we are the co-ordinating store, a large level of support has always come from Reef Seekers divers and we're hoping to keep that trend going this year. You can call us directly with questions or to reserve your spots or make a donation at 310/652-4990.

GoPro PELICAN - I came across this the other day and I don't think it qualifies as cruel but it's certainly unusual. This happened in Tanzania. A pelican was abandoned by his flock and seemingly hadn't learned how to fly. Some humans took him in and taught him how to fly. They also managed to attached a GoPro camera, facing backwards towards his head, to the end of his beak as he was learning to fly. You can see the short video here. Sort of cool, especially when you watch his eyes while he flies: https://www.youtube.com/watch?v=_YEyzvtMx3s#t=117 .

DIVERS DAY AT THE AQUARIUM OF THE PACIFIC - Mark your calendar for Saturday, March 22, and head for the Aquarium of the Pacific in Long Beach. Show your c-card and get in for free!!! It's the annual Divers Day and there will be special displays and exhibits and presentations. Loads of fun for all.

COPS HELP DUCKS - Our final feel-good aquatic-themed video of this TWARS shows cops helping ducks. Seems a bunch of ducklings fell into a sewer, mom stood around quacking for help, and the cops came to the rescue: https://www.facebook.com/photo.php?v=10151679014560450 .
And that's it for now. I will be in Dover, Delaware, next weekend celebrating my dad's 85th birthday so TWARS will come to you from there next week. Until then, have a great week and let's go diving soon (but we'll wait until the water and the weather improves).
- Ken
—————————————————
Ken Kurtis
Owner, Reef Seekers Dive Co.


s© 2014 Reef Seekers Dive Co. All Rights Reserved.