Alphabetically: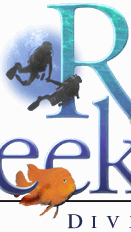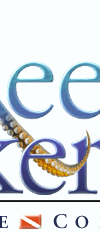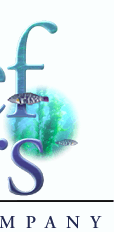 P.O. Box 11634 • Beverly Hills, CA 90213

(310) 652-4990
——————————————————————————————————————————————————————

Follow us on Facebook by clicking this link and then choosing "LIKE": www.facebook.com/reefseekers

——————————————————————————————————————————————————————
Not on our e-mailing list??? Wanna get on it? You'll get the weekly "This Week at Reef Seekers"
and the monthly Reef Seekers 4-page newsletter. Just click this link and put "Add me" in the subject line:
Add me to the e-mail list
——————————————————————————————————————————————————————
THIS WEEK (Oct. 31 - Nov. 9) AT REEF SEEKERS DIVE CO.
(Please scroll down a bit for all the info, text, pictures, & links.)
ISLA MUJERES 2014 TRIP REPORT ISLA MUJERES 2014 PICTURES, VIDEOS, & SLIDESHOW

2014-15 FOREIGN TRIP SCHEDULE
CLICK HERE TO READ OUR MONTHLY NEWSLETTERS

CLICK HERE TO VISIT OUR PICTURE PAGE CLICK HERE TO READ OUR FOREIGN TRIP REPORTS

DIRECTIONS TO BOATS and VETERANS PARK (REDONDO)
• • • REEF SEEKERS REPAIR DEPARTMENT • • •
Contact our repair guru Robert Stark directly at 310/947-8523
or via e-mail at ReefSeekersRepair@gmail.com
(Ask Robert about our unique concierge "Repair Pickup & Delivery Service")

SAVE 33% ON YOUR REG, OCTO, OR BC REPAIR - CLICK HERE TO FIND OUT HOW
————————————————————————————————————————————————————————————————

PLEASE NOTE THAT WE ARE IN BELIZE NOVEMBER 1-8 DIVING ON THE SUN DANCER II AND - SINCE IT'S DOUBTFUL WE'LL HAVE A WI-FI SIGNAL 100 MILES OFFSHORE - WILL BE UNABLE TO UPDATE THIS WEBSITE UNTIL WE RETURN HOME.

————————————————————————————————————————————————————————————————
Upcoming local dives & classes in 2014 (call us at 310/652-4990 to sign up for any of these activities):

• Thu., October 30 - CLASS - Fish ID (at Reef Seekers West - $25)

FULL 2014 SKED (TRIPS & CLASSES): http://www.reefseekers.com/FLYERS/2014%20RSD%20Boat%20&%20local%20sked%20(chronological).pdf

SAVE $10 EACH TRIP AS A MEMBER OF OUR "FREQUENT DIVER" PROGRAM
Need rental gear? Get a 20% discount at Hollywoodivers (near Universal City) or Scuba Haus (Santa Monica).
————————————————————————————————————————————————————————————————
Want to travel??? Upcoming 2014 vacation trips:

• November 1-8 - Belize Sun Dancer II (WE'RE THERE NOW!!!)
• March 6-15, 2015 - Yap (Manta Rays, Mandarinfish, sharks & more) with our good friends at Manta Ray Bay Resort
(9 confirmed - can be combined with Palau)
• March 13-22, 2015 - Palau (Blue Corner, Peleliu, drift & reef diving at its best) aboard the Palau Aggressor II
(10 confirmed - max is 11 - can be combined with Yap)

GET MORE INFO ON ALL OF OUR VACATION TRIPS HERE: www.reefseekers.com/foreign_trips.html
————————————————————————————————————————————————————————————————
Gearing up for Belize . . .

WE LEAVE IN LESS THAN A WEEK - One of the great things about this "job" (I put it in quotes because I realize many of you don't really think of this as "work," certainly not in the traditional sense) is that I get to go places with small groups of you as we discover new places in the world. Such will be the case this coming Friday as we depart around midnight for Houston and then Belize to spend a week aboard the Belize Sun Dancer II. For those of you who might know my long-standing rant against the Dancer Fleet when it was run by Peter Hughes, a few years ago Dancer was purchased by Aggressor and they now run both jointly. We've got a long-standing and excellent relationship with the Aggressor Fleet so we're good-to-go on Dancer boats now. On this trip, we've got 13 out of the 20 spots available, so a little over half the boat, and we're looking forward to seeing what Belize has to offer. We ran a Reef Seekers trip there back in the early 90s (I did not lead it) so this is essentially a first for us. And while the Blue Hole is probably the dive site that you most associate with Belize, there's certainly more to it than that. To quote from their website: "Belize is a wall diver's paradise. Sheer walls like Painted Wall, Half Moon Caye Wall and Quebrada are adorned with huge crimson gorgonians and giant orange elephant ear sponges. Moray eels, spiny lobsters and tiny arrow crabs hide in every crack, crevice, cave and tunnels of these beautiful coral formations. These are just a few things you will see at Lighthouse Reef, Half Moon Cay and Turneffe Reef." Reef Seeker Scott Kramer sent us a note saying he was there a few weeks ago and although the visibility wasn't as good as he had hoped, he had a great time. Hopefully, we'll be able to say the same.

NO WI-FI AT SEA - One of the things I pride myself on is that no matter where I am in the world, I can usually find a Wi-Fi signal on Sunday night and send out TWARS, as well as post pictures throughout the week to SmugMug and Facebook. But I don't think I'm going to have a Wi-Fi signal next week so - please don't burst into tears - I may not be able to get TWARS to you until November 9. Or I may need to send it Saturday night right before we leave port at 6PM. But hopefully, either absence will made the heart (or the hard-drive) grow fonder or I'll be pleasantly surprised and will find a connection.

UNITED CLUB HAS MOVED AT LAX - Because it was almost the same price, a number of our people on this trip are flying First Class which means they get access to the United Club. Even if you're not a member of the United Club, anyone flying on an international First Class ticket is granted access. So if you should find yourself in that situation, be aware that the Club that was in terminal 6 has closed effective today. The only United Club now is in terminal 7, right across from gate 71A (as soon as you enter that concourse - on the left). Apparently, United is in the process of moving out of terminal 6 altogether so they've consolidated Club operations as well.

LOCAL CONDITIONS - Heard from a few people who were out this weekend. Sounds like Saturday was the better day than Sunday. Folks at the Oil Rigs on Saturday had some great visibility but apparently a raging current. However, by using the rig structure as shelter, they avoided being blown off and had nice dives. Shawn Broes has posted some nice shots on his Facebook page. I saw a note from George Spanos who braved the ride from Santa Barbara (city) and ended up at Santa Cruz Island. He's got a short video (also on Facebook) of a lot of bouncing and some waves splashing over the bow. Looking at the San Pedro Channel buoy, I saw just under four feet yesterday but close to seven feet today. Ouch!!! What a difference a day makes.

ALSO THIS FRIDAY - It's not only when we leave for Belize but it's also . . . HALLOWEEN!!! And whether or not you fully embrace this holiday, I think you'll be amused by this short video from the Monterey Bay Aquarium that shows an orange-hued Flapjack Octopus who's getting in the Halloween mood: https://www.facebook.com/video.php?v=10152771759927482&fref=nf .

CLOCKS FALL BACK ON SUNDAY - And once we get past Halloween, that signals the approaching end of Daylight Savings Time. It all reverts back this coming Sunday, November 2, at 2AM. So don't forget to turn your clocks BACK one hour before you go to bed Saturday night. It'll be a bit strange for us in Belize because they don't observe DST there, so there will actually be no change other than that we lose one hour (time zone change) on our way down but two hours (because of PST) on the way back.

A MUSICAL INTERLUDE - We certainly hope we'll be seeing some sharks while we're down in Belize but we're not sure if we'll be seeing the Reggae Shark or not. For years, some have doubted the existence of such an animal, but here's your proof positive: https://www.facebook.com/video.php?v=485163021623683&fref=nf .

And that'll do it for now. Have a great week and hopefully we'll send you missives from Belize next week.

- Ken
—————————————————
Ken Kurtis
Owner, Reef Seekers Dive Co.


s© 2014 Reef Seekers Dive Co. All Rights Reserved.