Alphabetically: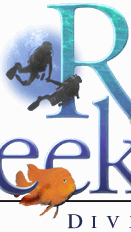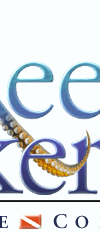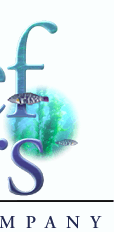 *** PLEASE NOTE THAT OUR PO BOX NUMBER HAS CHANGED - IT WAS 11634 ***

P.O. Box 634 • Beverly Hills, CA 90213

(310) 652-4990
———————————————————————————————————————————————

Follow us on Facebook by clicking this link and then choosing "LIKE": www.facebook.com/reefseekers

———————————————————————————————————————————————
Can we keep you up-to-date on the latest news and activities?
Join our e-mailing list. Get the weekly "This Week at Reef Seekers" (TWARS)
and the monthly Reef Seekers Dive Co. four-page newsletter.
Click this link and put "Add me" in the subject line: Add me to the e-mail list
———————————————————————————————————————————————
THIS WEEK (Feb. 23 - March 2) AT REEF SEEKERS DIVE CO.
(Please scroll down a bit for all the info, text, pictures, & links.)
BELIZE 2014 TRIP REPORT
BELIZE 2014 PICTURES & SLIDESHOW
'MORNING MORAY" VIDEO

2015 FOREIGN TRIP SCHEDULE
CLICK HERE TO READ OUR MONTHLY NEWSLETTERS

CLICK HERE TO VISIT OUR PICTURE PAGE CLICK HERE TO READ OUR FOREIGN TRIP REPORTS

DIRECTIONS TO BOATS and VETERANS PARK (REDONDO)
• • • REEF SEEKERS REPAIR DEPARTMENT • • •
Contact our repair guru Robert Stark directly at 310/947-8523
or via e-mail at ReefSeekersRepair@gmail.com
(Ask Robert about our unique concierge "Repair Pickup & Delivery Service")

SAVE 33% ON YOUR REG, OCTO, OR BC REPAIR - CLICK HERE TO FIND OUT HOW
————————————————————————————————————————————————————————————————
Upcoming local dives & classes in 2015 (call us at 310/652-4990 to sign up for any of these activities):

• Saturday, March 7 - Divers Day at the Aquarium of the Pacific (9A-5P - free admission for certified divers)

SAVE $10 EACH TRIP AS A MEMBER OF OUR "FREQUENT DIVER" PROGRAM

Need rental gear? Get a 20% discount at Hollywoodivers (near Universal City) or Scuba Haus (Santa Monica).
————————————————————————————————————————————————————————————————
Want to travel??? Upcoming 2015 vacation trips:

• March 6-15, 2015 - Yap (Manta Rays, Mandarinfish, sharks & more) with our good friends at Manta Ray Bay Resort (9 confirmed)
• March 15-22, 2015 - Palau (Blue Corner, Peleliu, drift & reef diving at its best) aboard the Palau Aggressor II (SOLD OUT)
• June 20-27 (NOTE DATES HAVE SHIFTED BY ONE WEEK) - Bonaire
• July 11-22 - Indonesia (includes Bunaken, Lembeh Straits, & Bangka)
• July 31-August 5 - Great White Sharks at Guadalupe Island aboard the Belle Amie
• August 15-22 - Isla Mujeres and the Whales Sharks (plus cenotes and MUSA)
• October 21-26 - Great White Sharks at Guadalupe Island aboard the Nautilus Explorer (single male spot in a triple has opened up)
• November - TBA

GET MORE INFO ON ALL OF OUR VACATION TRIPS HERE: www.reefseekers.com/foreign_trips.html
———————————————————————————————————————————————————————————————— Rain, rain, hang around . . .
NO RAIN ON THE CLEANUP - The weather wasn't perfect (slightly overcast) but it was a very successful day at the 34th Annual Avalon Underwater Cleanup. Congrats to chairperson Jill Boivin. One change this year was that Step Beach was closed due to the December storms so those folks were moved right behind Main Stage. But the storms also had created a lot of debris in the harbor as I think this year we saw more large items brought up than ever before. We had pieces of boats, a flat-screen TV, a huge circuit board, what we presume was a water tank, and lots of other stuff. In fact, we had to remind divers that the Kayak Patrol was there was safety reasons to help tow tired divers, not to tow divers who were carrying so much stuff that they could barely kick. But a good time was had by all, the Jon Hardy Safety Award went to Deputy Coroner Capt. John Kades (he's the one you hear annually at our Why Divers Die panel at the Scuba Show), the Golden Flipper award for service to the event went to longtime MC TJ Jones, and the coveted Ken Kurtis Silver-Tongued Devil Award (for the best BS story about your trash) went to Debbie Hill for her story about Submarine Shrinkage. (You'll need to ask her to tell it to you). Here are some pix from the event: http://kenkurtis.smugmug.com/Underwater/Avalon-Underwater-Cleanup-2015/47663189_cD5rkd#!i=3894188848&k=PQ34kxM .
WANNA SEE A GREAT WHITE SHARK? - We've had a spot open up on our October 21-26 Great White Shark trip aboard the Nautilus Explorer. It's for a single male in a triple sharing with two other guys (not in our group so I don't know who they are). Because it's a triple instead of a double, it's a couple of hundred bucks cheaper than our other spots. If you're interested, give us a call at 310/652-4990. But don't wait too long because I can still turn the spot back in to Nautilus and that's what I'll do if no one wants it.
DIVERS DAY MARCH 7 - We now start looking ahead to Divers Day on Saturday, March 7, at the Aquarium of the Pacific. That's the day that you get into the Aquarium free of charge simply by showing your c-card. There will be the usual assortment of animal feeds, diver presentations, and other shows, plus there will also be numerous dive- and ocean-related tables spread throughout the Great Hall. Doors open at 9AM and it's a really fun day.

CHAMBER DAY OPENS FOR BUSINESS MARCH 1 - We are also starting to gear up for Chamber Day 2015, which will be held on May 6. As many of you know, this is the largest single-day scuba charity event in the US and it benefits the Catalina Hyperbaric Chamber. Reef Seekers will once again sponsor the Cee Ray and we will have a table at Chamber Evening. There will be more info about this forthcoming but we'd like to give you a sneak peek at the Chamber Day 2015 logo, which we unveiled at the Cleanup:


SEAL vs OCTOPUS - Interesting article and pictures from the Huffington Post about a "battle" between a seal and a Pacific Giant Octopus. The seal was brining the octo to the surface and a guy was taking pictures. I'm thinking the seal is the one that prevailed: http://www.huffingtonpost.com/2015/02/13/seal-fights-octopus-canada-photos-bob-ianson_n_6681588.html?cps=gravity_1598_8986744918384483527 .

NEW DAN INSURANCE PLAN - I just renewed my D.A.N. insurance and was interested to see that they've added another level called Guardian. Slightly more expensive than Preferred ($125 vs $75) but gives you more coverage in each category as well as some areas of coverage no provided by the Preferred Plan (which is still pretty good). Here are the details: http://www.diversalertnetwork.org/insurance/dive/ .

SPEAKING OF INSURANCE - I was checking out some equipment insurance plans the other day as well. (I used to be covered through DEPP but they've been out of business for a while). And I know that it always pays to read the fine print on the policies so was interested to see that some of the policies I looked at have specific exclusions for gear that is accidentally dropped or is swept overboard. So if you're carrying some sort of equipment insurance, especially on camera gear, read the policy carefully. Because they'll cover true loss like a flood or theft, but you're not buying I'm-a-Klutz insurance so when that expensive housed camera with strobes slips out of your hands, you're out of luck. I'm not suggesting this is necessarily unfair but am strongly recommending you examine your policy. Know what you're buying.

SPEAKING OF CAMERAS - Nikon has introduced a new camera (the Coolpix AW130 - should be available mid-March) that's good underwater to a depth of 130, shoots 16MP, and which will go for about $350. Best of all, it doesn't need a housing as the camera itself is waterproof. So if you're looking for an beginning camera that can take good pictures, this might be something to consider. Sounds like it's small, lightweight, and uncomplicated. Also makes me wonder why I'm spending $4000 on a new Nikon D750 and Ikelite housing. Oh well. But this is something I think you ought to look into if you'd like to be shooting underwater. It also does video at full 1080P HD.

And that's it for now. Have a great week and let's go diving soon!!!
- Ken

—————————————————
Ken Kurtis
Owner, Reef Seekers Dive Co.


s© 2015 Reef Seekers Dive Co. All Rights Reserved.