Alphabetically: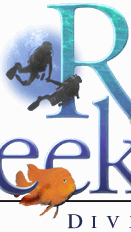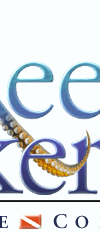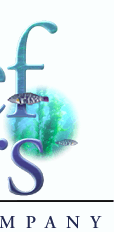 P.O. Box 634 • Beverly Hills, CA 90213

(310) 652-4990
——————————————————————————————————————————————

Follow us on Facebook by clicking this link and then choosing "LIKE":
www.facebook.com/reefseekers

———————————————————————————————————————————————
Can we keep you up-to-date on the latest news and activities?
Join our e-mailing list. Get the weekly "This Week at Reef Seekers" (TWARS)
and the monthly Reef Seekers Dive Co. four-page newsletter.
Click this link and put "Add me" in the subject line: Add me to the e-mail list
———————————————————————————————————————————————
THIS MONTH (until August 2) AT REEF SEEKERS DIVE CO.
(Please scroll down a bit for all the info, text, pictures, & links.)
PLEASE NOTE
THAT WE ARE DIVING IN YAP WITH TWO GROUPS
AND WILL BE THERE UNTIL AUGUST 2.
WE CAN'T UPDATE THIS WEBSITE FROM THERE
SO PLEASE FOLLOW OUR EXPLOITS
ON FACEBOOK OR SMUGMUG


BONAIRE TRIP REPORT BONAIRE PIX, SLIDESHOW, & VIDEO

2017 FOREIGN TRIP SCHEDULE
(Reef Seekers position statement on a 2017 Cuba trip)
CLICK HERE TO READ OUR MONTHLY NEWSLETTERS

CLICK FOR OUR PICTURE PAGES CLICK HERE FOR OUR FOREIGN TRIP REPORTS

DIRECTIONS TO BOATS and VETERANS PARK (REDONDO)
• • • REEF SEEKERS REPAIR DEPARTMENT • • •
Contact our repair guru Robert Stark directly at 310/947-8523
or via e-mail at ReefSeekersRepair@gmail.com
(Ask Robert about our unique concierge "Repair Pickup & Delivery Service")

SAVE 33% ON YOUR REG, OCTO, OR BC REPAIR - CLICK HERE TO FIND OUT HOW
————————————————————————————————————————————————————————————————
Want to travel??? Upcoming 2017 vacation trips:

• July 7-19 - Yap Immersion #1 (LEAVING THIS FRIDAY)
• July 21-August 2 - Yap Immersion #2 [ LIMITED TO 12 DIVERS ]
• September 1-6 - Great White Sharks of Guadalupe on the Nautilus Belle Amie [ ONLY 1 SPOT LEFT ]
• November 2-12 - Fiji (SW area near Suva) on the Fiji Aggressor [ SOLD OUT!!! ]
• STARTING TO THINK ABOUT 2018 - WHERE DO YOU WANT TO GO???

GET MORE INFO ON ALL OF OUR VACATION TRIPS HERE: www.reefseekers.com/foreign_trips.html
————————————————————————————————————————————————————————————————
Upcoming local dives & classes:

• WORKING ON AN AUG/SEPT/OCT SKED

To sign up for any of these dives, either call us at 310/652-4990 or e-mail us at kenkurtis@aol.com ————————————————————————————————————————————————————————————————
Starting to pack . . .

LEAVING FOR YAP WITH GROUP #1 ON FRIDAY - I'm notorious for last-minute packing but even I am starting early as this is going to be a really weird week with losing a day to the 4th of July and then my regular Aquarium day on Thursday. The Friday flight is at 8AM so that means an early start on Friday but also early-to-bed on Thursday so I figured I'd get a head start. Plus, I'm going to be gone until August 2 (since we've got two groups and they're pretty much back-to-back with a short break in-between) so this isn't my "normal" type of trip as I need to pack for twenty-six days. Yikes!!! But I'm really excited about not only my extended stay in Yap (which I truly do love - you've gotta go if you've never been) but also that both of these trips are 10-day affairs rather than the usual seven that we do. This means we'll have some more time to explore the island both underwater and on land. One thing we hope to do are some exploratory dives just to see what might be out there in places we don't normally go. One thing about regularly diving anywhere - this applies to Yap, California, and anywhere in the world - is that once you have a bunch of "regular" dive sites, and especially if you have a lot of them, you tend to stop looking for new ones. So it's always good to go, "Hey, we've never been over there before. Let's go take a look." In Yap, this is how they discovered the Magic Kingdom dive site a few years back as well as the Stammtisch cleaning station. On that one, they were anchored on one of the other known cleaning stations and saw some splashing in the distance. They sent some snorkellers over to see what was going on and they came back and said, "Did you guys know there's a cleaning station there with a bunch of mantas?" So while you might get skunked, sometimes you find a gem. And, as I like to say, you never know unless you go look. So we're looking forward to hitting the "usual" spots (Stammtisch, O'Keefe Island, Vertigo, Lionfish Wall, etc.) as well as maybe finding some new ones.

TWARS FROM YAP - Since I'll be gone for almost a month, I'll be sending TWARS to you from Yap for the next four weeks. I will also hopefully be able to post a "Top 10 pix" each day that we're there either on FaceBook &/or through my SmugMug account. So if you'd like to enjoy the adventure vicariously (cheaper and you don't have to worry about time zone changes), be checking those two places. BTW, I should have fairly reliable e-mail access in Yap so if you need to get hold of me for anything, that will be the best way.

NEW AIRLINE LAPTOP RULES - As I mentioned in the July newsletter, airlines flying back into the United States are going to beef up screening of laptops in carry-ons but it's not exactly specified how. It doesn't seem like this will affect us on this trip (although it might affect our Fiji trip in November). But over the next few months, if you encounter some new procedures during your travels, shoot me a note so we can share that with everyone.

PURPLE CORAL LINK - I also mentioned in the July newsletter, in the article about protecting purple coral, a State Water Resources Control Board study I found from 1981 that deals with the issues of protection from anchor damage and specifically talks about moorings. If you're interested in reading any of that, here's the link: http://www.swrcb.ca.gov/publications_forms/publications/general/docs/asbs_catalina3.pdf.

GREAT WHITE SHARKS IN SEPTEMBER - We've still got that single spot left for our Great White Shark trip. We had amazing encounters last year and hope to duplicate that this again year. And the boat (Nautilus Belle Amie) is truly one of the nicest and largest dive boats I've ever been on. Here's a link to tall the pertinent info (last year's trip report & pix) to whet your appetite: http://www.reefseekers.com/PIXPAGES/Guadalupe%202016/Guadalupe%202016%20pix%20and%20SmugMug%20links.htm. I'm also scheduled to give a talk to the Pacific Wilderness dive club on August 10 at the 22nd Street Landing Restaurant if you'd like to see what it's all about. It really is a fun and unique trip that ought to be on your bucket list.

OTHER COOL SHARKS - They're huge, they've got big mouths, and fortunately they eat plankton. Not a Whale Shark but a Basking Shark (which have been spotted on rare occasions off of SoCal). Seven of them were observed by kayakers off of the isle of Man in Britain last week. Pretty cool: http://www.standard.co.uk/news/uk/amazing-images-show-sharks-swimming-off-britains-coast-a3574061.html.

YOU KNOW IT'S A BAD DIVE DAY . . . - When Dr. Bill thumbs an Avalon Underwater Park dive. According to his FB post, low vis and very surgy today. But he says he amused himself watching people attempt to get in and out on the stairs. I always suspected there was a bit of a sadist in him . . .

FEEL-GOOD VIDEO OF THE WEEK - What do you do when your pet fish has a damaged swim bladder and keeps sinking? You make it a harness suspended beneath some cork, that's what you do: https://www.youtube.com/watch?v=RHmAo-_0QX4.

And that'll do it for now. Have a great week and let's go diving soon (when I get back from Yap)!!!

- Ken
—————————————————
Ken Kurtis
Owner & NAUI Instructor #5936
Reef Seekers Dive Co.


s© 2017 Reef Seekers Dive Co. All Rights Reserved.