Alphabetically: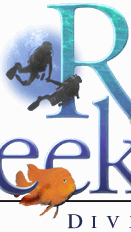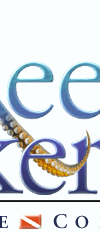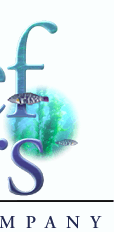 P.O. Box 634 • Beverly Hills, CA 90213

(310) 652-4990
——————————————————————————————————————————————

Follow us on Facebook by clicking this link and then choosing "LIKE":
www.facebook.com/reefseekers

———————————————————————————————————————————————
Can we keep you up-to-date on the latest news and activities?
Join our e-mailing list. Get the weekly "This Week at Reef Seekers" (TWARS)
and the monthly Reef Seekers Dive Co. four-page newsletter.
Click this link and put "Add me" in the subject line: Add me to the e-mail list
———————————————————————————————————————————————
THIS WEEK (February 17-24) AT REEF SEEKERS DIVE CO.

(Please scroll down a bit for all the info, text, pictures, & links.)

EASTER ISLAND 2019 TRIP REPORT EASTER ISLAND 2019 PIX & SMUGMUG LINK

2019 FOREIGN TRIP SCHEDULE

2019 LOCAL DIVES & CLASS SCHEDULE

CLICK HERE TO READ OUR MONTHLY NEWSLETTERS

CLICK FOR OUR PICTURE PAGES CLICK HERE FOR OUR FOREIGN TRIP REPORTS

DIRECTIONS TO BOATS and VETERANS PARK (REDONDO)

• • • REEF SEEKERS REPAIR DEPARTMENT • • •
Contact our repair guru Robert Stark directly at 310/947-8523
or via e-mail at ReefSeekersRepair@gmail.com
(Ask Robert about our unique concierge "Repair Pickup & Delivery Service")

SAVE 33% ON YOUR REG, OCTO, OR BC REPAIR - CLICK HERE TO FIND OUT HOW

——————————————————————————————————————————————————————————————
Want to travel??? Upcoming 2019 vacation trips:

• Yap Immersion - March 11-24 (3 CONFIRMED - ROOM FOR MORE)
• Bonaire - Mid-May (exact dates TBA)
• Indonesia - July 6-17 (Murex in Manado - 6 going so far)
• Isla Mujeres - August (Whale Shark congregation)
• Maldives - October 12-24 (SOLD OUT!!!)
• Sea of Cortez (Cabo Pulmo) - December 4-10 (SOLD OUT!!!)

GET MORE INFO ON ALL OF OUR VACATION TRIPS HERE: http://www.reefseekers.com/foreign_trips.html
———————————————————————————————————————————————————————————
Upcoming local dives & classes:

• Sat., Feb. 23 - Catalina Express Avalon Underwater Cleanup ($150)
• Wed., Feb. 27 - CLASS - NAUI Nitrox (Reef Seekers Westwood - $75)
• Sun., Mar. 3 - Catalina Express Avalon Underwater Park ($150 - 3 dives)
• Sat., Mar. 9 - Aquarium of the Pacific Diver Days (FREE with your c-card)
• Thu., Apr. 4 - Redondo (Vets Park) - Squid Dive (FREE!!)
• Sat., Apr. 13 - Redondo (Vets Park) - Navigation techniques ($25 - single-tank dive)

To sign up for any of these dives, either call us at 310/652-4990 or e-mail us at kenkurtis@aol.com
———————————————————————————————————————————————————————————

Rain, rain, go away . . .

R

AIN STILL MESSING THINGS UP

- First we complain that we need the rain to get out of the drought. Then, when it starts raining in goodly amounts, we complain that it won't stop. Oh well. It's certainly doing us no favors in terms of diving. Boats are having to cancel some trips and visibility at many places is down, &/or the water might be unhealthy due to whatever has been washing off the shore (or storm channels) and into the ocean. Below is what Redondo and Vets Park looked like Sunday morning and to say "un-diveable" is being generous.

FORECAST FOR THE CLEANUP LOOKS GOOD -

It may be a bit chilly - mid-40s in the early morning hours and only topping out in the high 50s - but there doesn't appear to be any rain in the offing between now and the 38th Annual Avalon Underwater Cleanup next Saturday (February 23). Although advanced registration has closed, you can register day-of in Avalon at Main Stage (where the awards ceremony is). This is always a great event for a lot of reasons but one is that it's just fun to have 400+ divers gathered in one place, let alone for a good cause. Don't forget that if you're there, register your trash post-dive at your station to qualify for Trash Awards and if you've got a good story behind what you found, tell it when you're turning in your trash to see if you can be a finalist for "The Coveted Ken Kurtis Silver-Tongued Devil Award," which goes to the best BS story behind your find. Hope to see you bright and early on the sands of Avalon on Saturday.

INDONESIA IN JULY -

Just a reminder that we're diving with our friends at Murex for nine days in July. That'll enable us to hit the walls of Bunaken, the soft corals around Bangka, and the muck and magical critters of the Lembeh Straits. We've got six going so far but have room for a few more. You can call or e-mail us for details if you're interested.

AIRFARES HAVE BEEN DRIVING US NUTS

- You've always got to be wary of booking airfare too far ahead of time, and looking at airfare for our Maldives trip in October has been especially vexing. But it also underscores why, when you're ready to do a trip, you want to really educate yourself on all the various routing options as well as seeing if changing your departure/arrival dates by a day one way or the other (if you can do so) makes a significant difference. We have a number of people who would prefer to fly Business. Normally that airfare should run somewhere around $4,500. But this far out, we're getting prices of as high as $6,600. We plan to spend a few days in Singapore on the way back. We found that by adding one more day in Singapore (which is a fabulous city to experience), we reduced the Business airfare by over $1,000 and reduced the Economy airfare as well. So it pays to be flexible and to look at all the possible permutations.

SAME THING FOR INDONESIA

- So far, everyone on the Indonesia trip is on a slightly different air sked. It looked like our Economy option on the way back was going to require an overnight in the Transit Hotel within the Singapore Airport. Not a problem (and it's actually very nice). But then one day, I found a routing that allowed me to fly Economy on the way in, but Premium Economy on the way back to LAX, and it eliminated the overnight, allowing me to go from Manado through Singapore and straight on to LAX. So I booked it. The next day, that routing didn't appear. I don't know if they made a mistake and I got lucky, or there were limited seats, or what. But it again shows that it pays to monitor these air skeds and look at various combinations.

DIVERS DAY AT THE AQUARIUM OF THE PACIFIC

- Mark your calendars for Saturday, March 9, as that's the annual Divers Day at the Aquarium of the Pacific in Long Beach. Your certification card gets you in for free. In addition to the usual shows and animals on exhibit, there will be some special demonstrations, dive-related videos, and a number of dive-related groups (including the Chamber and Chamber Day/Eve 2019) will have tables around the Great Hall to tell you what they do and how you can get involved. If you go, make sure you take a peek inside the Amber Forest exhibit and look for the juvy Giant Sea Bass (now 2+ years old) that was hatched at the Aquarium. He's a real cutie and is about the size of a football now. He's usually in the front left part of the exhibit. It's been interesting seeing him grow and bulk up and now he really looks like a miniature version of an adult.

GIRL SCOUTS UNDERWATER

- It's hard enough to escape the onslaught of Girl Scouts selling cookies this time of the year, but I always thought underwater was a place to hide. No more. A troop in Austin, Texas, and sells and delivers from underwater. Granted, it's a pool, but still. You can see them in action through this link:

And that'll do it for now. Have a great week, and hope to see you Saturday at the Cleanup!!!

——————————
Ken Kurtis
Owner - Reef Seekers Dive Co.
NAUI Instructor #5936



s© 2019 Reef Seekers Dive Co. All Rights Reserved.